Sunseap plans a 2.2 GW floating solar-plus-storage plant in Indonesia
Sunseap Group has signed a Memorandum of Understanding (MoU) with Badan Pengusahaan Batam (BP Batam) to build a floating solar-plus-storage plant on the Duriangkang reservoir on the Indonesian island of Batam. The project will have an installed capacity of 2.2 GW combined with a storage capacity of 4,000 MWh. The solar plant is expected to generate 2.6 TWh/year of electricity, which will be consumed on Batam Island and exported to Singapore 50 km away using a subsea cable. The US$2bn project will be financed through a mix of bank loans and internal resources. Construction is slated to start in 2022 and should be completed in 2024.
Indonesia's solar capacity is currently very limited, with slightly over 120 MW at the end of 2020.
---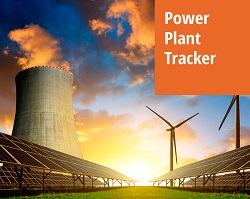 Enerdata has developed a market research service to screen, monitor and analyse the development of power generation assets.
Power Plant Tracker offers an interactive database and a powerful search engine covering power plants worldwide – including both installed and planned capacities for renewables and fossil fuels.