State Grid commissions a 1,000 kV power transmission line in China
Chinese power transmission network operator State Grid has commissioned a new 1,000 kV gas-insulated power transmission line between Suzhou and Nantong, both located in the southeastern Jiangsu Province). The ultra-high-voltage (UHV) power transmission project will complete a UHV AC ring network in eastern China, where electricity demand is steady. The larger project runs from Huainan (northern Anhui province) through southern Anhui to Shanghai and will boost the transmission capacity by 35 GW.
---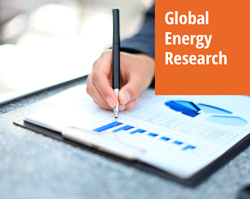 Enerdata's premium online information service provides up-to-date market reports on 110+ countries. The reports include valuable market data and analysis as well as a daily newsfeed, curated by our energy analysts, on the oil, gas, coal and power markets.
This user-friendly tool gives you the essentials about the domestic markets of your concern, including market structure, organisation, actors, projects and business perspectives.