Seven new countries will join the European intraday power market in 2019
Seven central and eastern European countries, namely Bulgaria, Croatia, the Czech Republic, Hungary, Poland, Romania and Slovenia, will join the European Cross-Border Intraday (XBID) market by the end of 2019.
The XBID came online in June 2019 after several years of development. The aim of the project was to create an integrated European intraday market and ensure the continuous trading of power across Austria, Belgium, Denmark, Estonia, Finland, France, Germany, Latvia, Lithuania, Norway, The Netherlands, Portugal, Spain and Sweden. Since the start of the Single Intraday Coupling (SIDC) solution, more than 16 million trades have been executed.
---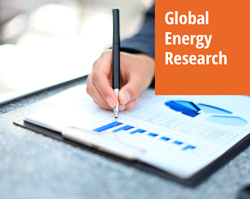 Enerdata's premium online information service provides up-to-date market reports on 110+ countries. The reports include valuable market data and analysis as well as a daily newsfeed, curated by our energy analysts, on the oil, gas, coal and power markets.
This user-friendly tool gives you the essentials about the domestic markets of your concern, including market structure, organisation, actors, projects and business perspectives.