Saudi Arabia plans to export gas and petrochemicals
Saudi Arabia intends to increase gas and petrochemicals exports in bid to diversify its export base away from crude oil. To do so, the Kingdom will develop a national plan related to the circular carbon economy, in which CO2 emissions are reduced, reused, recycled and removed (4R), and to provide the country with all the necessary energy.
In recent years, Saudi Arabia has been increasing exploration for gas to supply the industrial sector and to replace oil-fired power generation with gas-fired power generation. The country aims to generate 70% of its power from gas and 30% from renewables. In 2018, Saudi Arabia generated 64% of its power from gas and 36% from oil. It was the world's biggest crude exporter with 7.4 mbl/d.
---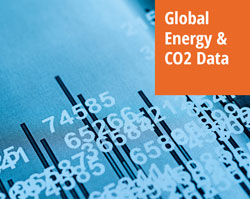 Then Global Energy Market Data & CO2 is your database! We provide world coverage of the oil, gas, coal, and power markets and a detailed overview of national supply & demand with annual data going back to 1970.
This energy database leverages more than 200 official data sources, which are processed by our analysts to provide fully harmonized data sets that are updated monthly.