RWE and Commerzbank partners for a 1 GW offshore wind project (Germany)
RWE has signed a Memorandum of Understanding (MoU) with the German bank Commerzbank to create a fund that will give medium-sized industrial firms access to power generated by offshore wind. As part of the deal, RWE will build and operate a 1 GW plant and owns 51% of the project. The remaining 49% will be offered to medium-sized companies interested in participating in this Green Mittelstand Fund. Those companies will also have the option to sign long-term power purchase agreements (PPAs) with the offshore plant.
Germany aims to reach 30 GW of offshore wind by 2030, 40 GW by 2035 and 70 GW by 2045. In 2021, the country had 7.7 GW of installed offshore wind capacity.
---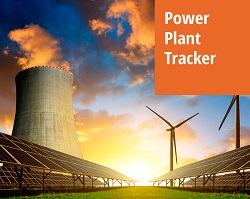 Enerdata has developed a market research service to screen, monitor and analyse the development of power generation assets.
Power Plant Tracker offers an interactive database and a powerful search engine covering power plants worldwide – including both installed and planned capacities for renewables and fossil fuels.