PT PLN (Indonesia) plans 10.6 GW of co-firing power plants by 2025
Indonesia's state-owned power company PT PLN aims to implement biomass and waste pellet co-firing in 52 existing coal-fired power plants (PLTU) with a total capacity of 10.6 GW by 2025. This solution, consisting in burning biomass-based waste from industrial plantations (without damaging biomass resources) with coal is estimated to be cheaper than building new waste-fired plants and should help raising the share of renewables in power generation by 2025. So far, PT PLN has implemented co-firing at 11 coal-fired power plants, namely Paiton, Suralaya, Kelapang Sanggau, Pacitan, Rembang, Jaranjang, Anggrek, Labuan, Lontar, and Suralaya Unit 5-7.
---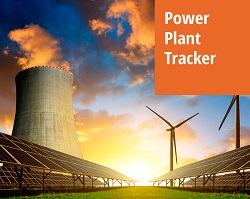 Enerdata has developed a market research service to screen, monitor and analyse the development of power generation assets.
Power Plant Tracker offers an interactive database and a powerful search engine covering power plants worldwide – including both installed and planned capacities for renewables and fossil fuels.