Peru's power generation rose by 3.8% in 2019
According to the Ministry of Energy and Mines of Peru, power generation in Peru rose by 3.8% in 2019. Thermal power generation grew by 5%, while renewable power generation increased significantly: wind power generation rose by 10% and solar generation by 2%. Hydropower generation posted a 29% surge in December 2019, compared to December 2018. In December 2019, most of electricity output was generated in the central zone of Peru (80%), 12% in the southern regions, 6% in the northern region and 1.5% in the east.
Generation capacity is set to increase by 317 MW at the end of 2023, with an investment of US$668m. In addition, US£$542.5m will be invested in developing the power transmission capacity to Lima, Junín, Huancavelica, Huánuco, Áncash, Pasco, San Martin, Lambayeque, Cusco, Puno and Ucayali.
---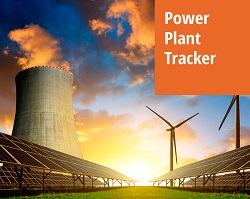 Enerdata has developed a market research service to screen, monitor and analyse the development of power generation assets.
Power Plant Tracker offers an interactive database and a powerful search engine covering power plants worldwide – including both installed and planned capacities for renewables and fossil fuels.