Norway considers opening area for developing 3.5 GW of offshore wind
The Ministry of Petroleum and Energy of Norway is considering opening the area of Utsira Nord outside the coast of Rogaland and on the southern area of Sørlige Nordsjø II for applications on floating offshore wind. Up to 3,500 MW of offshore wind capacity could be developed, since the Utsira Nord area could hold a total capacity of 500 to 1,500 MW, while the Sørlige Nordsjø II could hold between 1,000 and 2,000 MW. The latter, which is located near Denmark, could be connected to the European power network and export electricity.
---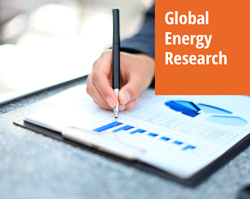 Enerdata's premium online information service provides up-to-date market reports on 110+ countries. The reports include valuable market data and analysis as well as a daily newsfeed, curated by our energy analysts, on the oil, gas, coal and power markets.
This user-friendly tool gives you the essentials about the domestic markets of your concern, including market structure, organisation, actors, projects and business perspectives.