NNPC expects Nigeria's gas demand to increase fivefold by 2027
Nigeria's national oil and gas company Nigerian National Petroleum Corporation (NNPC) expects domestic gas demand in Nigeria to increase five-fold (+393%) within the next eight years. This surge in gas demand would mainly come from the power sector (additional demand of 5.7 bcf/d, i.e. nearly +59 bcm/year). Domestic supply should also increase, thanks to the "Seven Critical Gas Development Projects" (7CGDP), which would produce an additional 3.5 bcf/d (36 bcm/year) of gas in 2021. Gas supply will also be improved with the completion of the ELPS II (Escravos Lagos Pipeline System) looping and with the OB3 (Obiafu/Obrikom/Oben) project.
---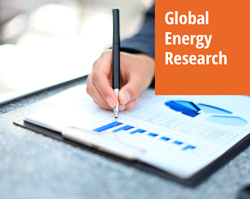 Enerdata's premium online information service provides up-to-date market reports on 110+ countries. The reports include valuable market data and analysis as well as a daily newsfeed, curated by our energy analysts, on the oil, gas, coal and power markets.
This user-friendly tool gives you the essentials about the domestic markets of your concern, including market structure, organisation, actors, projects and business perspectives.