Nigeria targets 3 mb/d of crude oil production by 2023
The Nigerian National Petroleum Corporation (NNPC) targets 3 mb/d of crude oil production and 40 Gbl of reserved by 2023. According to the company, Nigerian petroleum production stood at nearly 1.87 mb/d in May 2019, while reserves of crude oil reached at 28.2 Gbl at end-2018. For the year 2020, the federal budget anticipates crude oil production attaining 2.2 mbl/d.
This production objective, representing a 60% increase from the current level, could be achieved through a reduction of oil theft and an increase in output, with recent discoveries in the Gongola basin (north-eastern Nigeria). But uncertainty with the regulatory framework inhibits investment in the oil sector. The country has been seeking to pass the Petroleum Industry Bill (PIB) for 11 years, and no significant investment decisions have been made since 2007.
---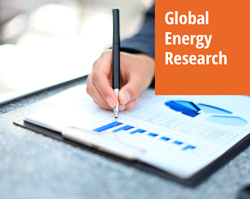 Enerdata's premium online information service provides up-to-date market reports on 110+ countries. The reports include valuable market data and analysis as well as a daily newsfeed, curated by our energy analysts, on the oil, gas, coal and power markets.
This user-friendly tool gives you the essentials about the domestic markets of your concern, including market structure, organisation, actors, projects and business perspectives.