Missouri regulator clears Grain Belt 4 GW power transmission project (US)
The Missouri Public Service Commission (PSC) has approved a request from Grain Belt Express Clean Line to construct a high voltage, direct current (HVDC) power line, which would carry 4 GW of wind power from western Kansas (United States) cross Missouri and Illinois to Indiana and US east coast states. The Missouri PSC had rejected the US$2.3bn project twice previously, but it reconsidered its decision following a ruling by the state Supreme Court in 2018.
In November 2018, Chicago-based Invenergy acquired the project from Clean Line Energy Partners. Another regulatory approval is required in Illinois, where a state appeals court overturned the state's previous approval.
---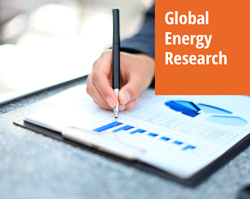 Enerdata's premium online information service provides up-to-date market reports on 110+ countries. The reports include valuable market data and analysis as well as a daily newsfeed, curated by our energy analysts, on the oil, gas, coal and power markets.
This user-friendly tool gives you the essentials about the domestic markets of your concern, including market structure, organisation, actors, projects and business perspectives.