Ireland's ESB took part in the ScotWind offshore leasing round (UK)
The Irish state-owned power utility ESB has submitted bids in the ScotWind seabed allocation process in Scotland (United Kingdom) for two floating offshore wind projects of up to 1 GW each. An area of 8,600 km2 of Scottish seabed is potentially available for the development of 10 GW of offshore wind capacity. The closing date for submitting applications was 16 July 2021. Crown Estate Scotland is expected to announce the successful applicants in 2022. The ScotWind leasing round is part of the Scottish government's plan to reach up to 11 GW of offshore wind capacity by 2030.
---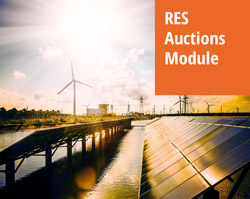 Discover our very detailed and regularly updated RES auctions database with worldwide coverage and a technical focus backed by academic research.
With our renewable energies auctions service you will be able to monitor auctions at a global level. Its (expanding) scope notably includes all major G20 countries and offers an especially fine tracking on Europe and South America.