Iraq approves Jordan-Iraq oil pipeline project
The government of Iraq has approved two projects aimed at raising the country's crude oil exports. The first one is a 1,680 km oil pipeline project stretching from Basra (Iraq) through Najaf (Iraq) to the Aqaba terminal on the Red Sea (Jordan). The project was put forward in 2013 but has been delayed because of Iraq's instability. It received the approval of the Jordanian government in February 2018. The second project would consist of an island and 2 mb/d export system in the Persian Gulf, which would allow quicker supply to giant oil tankers, in a context of increased tensions in the Gulf and in the Strait of Hormuz following recent attacks on oil tankers.
---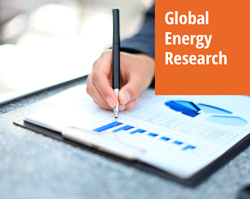 Enerdata's premium online information service provides up-to-date market reports on 110+ countries. The reports include valuable market data and analysis as well as a daily newsfeed, curated by our energy analysts, on the oil, gas, coal and power markets.
This user-friendly tool gives you the essentials about the domestic markets of your concern, including market structure, organisation, actors, projects and business perspectives.