Indonesian company Pertamina's oil production rose by 9% in 2021
The Indonesian state-owned oil and natural gas company Pertamina released its results for 2021, posting a total revenue of US$57.5bn (+39% compared to 2020) and a profit of US$2.2bn The company extracted 445 mb/d of oil and 27 bcm of natural gas. In addition, Pertamina produced 256 mb/d of refined products (+3%). Finally, the company's steam and electricity production from geothermal reached 4.6 TWh in 2021 (+1% compared to 2020).
---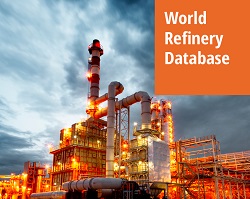 Use this powerful business intelligence tool to assess current and future production capacities of oil products by country and by zone. Gain insight into companies' asset portfolios and future trends for refined oil production capacities, giving you the ultimate edge for strategy and decision-making.