India's renewable power capacity reaches 80 GW
According to the Ministry of New and Renewable Energy (MNRE) of India, renewable power capacity in India has exceeded the 80 GW mark, with 80,460 MW of renewable capacity operational as of 30 June 2019, including 29,550 MW of solar capacity and 36,370 MW of wind power capacity. In addition, power purchase agreements (PPAs) have already been signed for an additional 9.2 GW of solar power projects.
India has set a target of 175 GW of renewable power capacity by 2022, including 100 GW of solar and 60 GW of wind. This corresponds to a cumulative power capacity of 40% from non-fossil fuel energy sources, according to India's Intended Nationally Determined Contribution (INDC).
---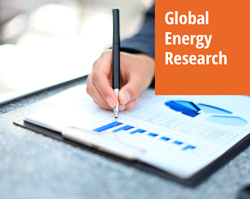 Enerdata's premium online information service provides up-to-date market reports on 110+ countries. The reports include valuable market data and analysis as well as a daily newsfeed, curated by our energy analysts, on the oil, gas, coal and power markets.
This user-friendly tool gives you the essentials about the domestic markets of your concern, including market structure, organisation, actors, projects and business perspectives.