Greece's solar and wind auctions fail to attract investors
The Regulatory Authority for Energy (RAE) of Greece has announced that the upcoming wind and solar auctions to be held in July 2019 will be undersuscribed. The solar auction offered 300 MW of PV capacity for projects up to 20 MW but only attracted 68 proposals with a combined capacity of 200 MW. The wind auction, which offered 300 MW of capacity up to 50 MW, only attracted 12 projects totalling 262 MW.
A technology-neutral auction was held in April 2019, where six solar PV projects totalling 437 MW were selected, at record-low prices of €5.3-6.47c/kWh.
---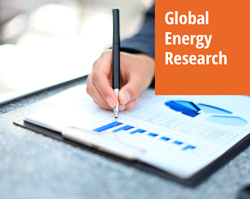 Enerdata's premium online information service provides up-to-date market reports on 110+ countries. The reports include valuable market data and analysis as well as a daily newsfeed, curated by our energy analysts, on the oil, gas, coal and power markets.
This user-friendly tool gives you the essentials about the domestic markets of your concern, including market structure, organisation, actors, projects and business perspectives.