Germany's latest onshore wind tender was 55% undersubscribed
The German energy regulator Bundesnetzagentur has selected winners in the second round of 2019 onshore wind tenders that was held on 1 May 2019 and that was largely undersubscribed. The tender offered 650 MW but only 41 bids totalling 295 MW (i.e. 45% of the total volume) were submitted. 6 were excluded due to missing elibility and 35 were permitted (270 MW), including 10 in North-Rhine Westphalia, 7 in Lower Saxony and 5 each in Brandenburg and Thuringia. 
Successfull bids ranged between €5.4c/kWh and €6.2c/kWh and the average surcharge slightly increased compared to the preliminary round (€6.13c/kWh, from €6.11c/kWh).
The next call for tenders for onshore wind will be held on 1 August 2019.
---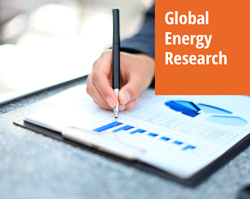 Enerdata's premium online information service provides up-to-date market reports on 110+ countries. The reports include valuable market data and analysis as well as a daily newsfeed, curated by our energy analysts, on the oil, gas, coal and power markets.
This user-friendly tool gives you the essentials about the domestic markets of your concern, including market structure, organisation, actors, projects and business perspectives.