German electricity demand is expected to increase by 10% by 2030
Demand for electricity in Germany is forecasted to increase by 10% by 2030, according to the Federal Ministry for Economic Affairs and Energy. This revision upwards from a previous forecast is due to a faster adoption of electric vehicles, with 14 million cars now expected on the road by 2030 up from a previous forecast of 10 million (+56 TWh between 2018 and 2030), the installation of about 6 million heat pumps in building (+35 TWh), the development of electricity consumed to produce hydrogen through electrolysers (+30 TWh) and the increasing demand of batteries manufacturing plants and data centres (+10 TWh). 
---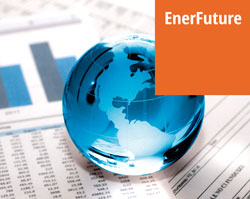 Discover the EnerFuture service: a long-term forecast (to 2050) of demand, prices, and CO2 emissions by sector and for all energies, plus power generation capacities and production levels by fuel. Three distinct scenario reflect different potential policy developments.