Gazprom (Russia) plans to increase gas production by 21% until 2030
Russian gas giant Gazprom plans to increase its gas production by 21% over the next decade, from around 500 bcm in 2019 to 605 bcm in 2030. Gazprom sales to Europe should remain stable at around 200 bcm/year, while exports to non-CIS countries are expected to increase by 34% over the period 2019-2030, from 199 bcm in 2019 to 267 bcm.
In addition, the company will decrease its investments by 11% over the period 2020 and 2030. It intends to commission the 55 bcm/year Nord Stream 2 pipeline at the end of 2020, the 42 bcm/year Amur gas processing plant in 2021 and the 45 bcm/year gas and chemicals complex in Ust-Luga in 2023.
---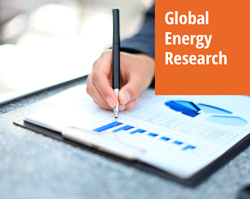 Enerdata's premium online information service provides up-to-date market reports on 110+ countries. The reports include valuable market data and analysis as well as a daily newsfeed, curated by our energy analysts, on the oil, gas, coal and power markets.
This user-friendly tool gives you the essentials about the domestic markets of your concern, including market structure, organisation, actors, projects and business perspectives.