France awards 705 MW of solar and wind projects through tenders
The French Ministry for the Ecological and Inclusive Transition (MEIT) has announced the results of the latest tenders for building-mounted solar PV (8th period of the call for tenders) and for onshore wind projects (4th period of the call for tenders).
For the onshore wind call for tenders, 20 projects totalling 576 MW were selected at an average price of €66.5/MWh over a 20-year period. The MEIT also selected 268 PV projects totalling 129 MW; the average price stood at €97.48/MWh for the projects ranging between 100 kW and 500 kW and at €86.54/MWh for those between 500 kW and 8 MW.
The projects are expected to raise the installed solar and wind capacity by 3% and to contribute to the national target of doubling the share of renewables in the power mix to 40% by 2030.
---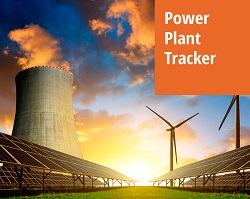 Enerdata has developed a market research service to screen, monitor and analyse the development of power generation assets.
Power Plant Tracker offers an interactive database and a powerful search engine covering power plants worldwide – including both installed and planned capacities for renewables and fossil fuels.