The European Commission endorsed Germany's €24bn nuclear storage deal
The European Commission has approved the creation of a €23.6bn state fund for the management of radioactive wastes in Germany. Earlier in October 2016, the Bundestag (the lower house of the German parliament) adopted the law on the state fund liable of nuclear waste storage. With the approval of the EC, the last hurdle is removed and the law can come into effect.
The law declares that the future operation, decommissioning and packaging of nuclear waste will remain the responsibility of the companies which are operating nuclear power plants. However, the liabilities related to the management along with the responsibility for the intermediate and the final storage of the waste will be transferred to the German state.
In order to finance these tasks run by the German state, Germany's four largest power companies (namely E.ON, EnBW, Vattenfall and RWE) will have to make a payment of €23.6bn to a new entity, a public-law fund which has yet to be installed. The payment is made of an amount equivalent to the provisions already set aside by the companies and also includes a risk premium in order to cover the risk of cost increases in the future.
The agreement will remove uncertainty about the costs of storing nuclear wastes for power utilities and is expected to transfer the financial risks to German taxpayers in case the cost of storage increases. The companies will remain responsible for dismantling the nuclear plants, and the last reactor should be stopped in 2022.
The payment will be made either in one lump sum or in several tranches until 2026. This is a big issue for the companies, which are now in a tremendous financial situation. For instance, E.ON net loss more than doubled in 2016 up to €16bn (€6.4bn in 2015) and the company is expected to pay at least €10bn into the state fund in mid-2017. Meanwhile, EnBW posted a loss of €1.8bn in 2016 (€158m benefit in 2015). This loss is caused mostly by the nuclear fund transfers agreed on with the German government. Under the frame of the law, EnBW will have to pay €4.7bn in the 2017 financial year.
---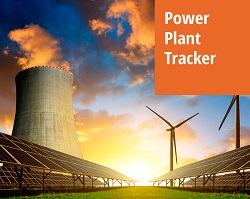 Enerdata developed a market research service to screen, monitor and analyse the development of power generation assets.
Power Plant Tracker offers an interactive database and a powerful search engine covering power plants worldwide - both installed and projects.