European Commission approves €320m biomass support scheme in Portugal
The European Commission has cleared under the European Union (EU) State Aid rules a €320m Portuguese scheme to support biomass energy installations located close to forest areas regarded as "critical" due to the risk of fires. The support measures are estimated to be in line with the environmental objectives of the EU and with the 2014-2020 Agricultural Guidelines, without unduly distorting competition.
The scheme will run for a 15-year period and entails a feed-in premium (a top-up payment over the market price) to the selected installations for every unit of produced power along with a so-called environmental tariff premium (PDIF), which will be linked to he use of biomass from Portuguese forests in the aforementioned "critical" zones. The rationale behind the measure is to incentivise forest owners to clean the forests at risk by using the forest residues to produce biomass, which will in turn help preventing future forest fires in the country. It will be funded via an increase in energy tariffs.
---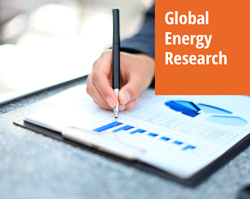 Enerdata's premium online information service provides up-to-date market reports on 110+ countries. The reports include valuable market data and analysis as well as a daily newsfeed, curated by our energy analysts, on the oil, gas, coal and power markets.
This user-friendly tool gives you the essentials about the domestic markets of your concern, including market structure, organisation, actors, projects and business perspectives.