Enel's distribution subsidiary has installed 1 million smart meters (Italy)
E-distribuzione, Enel Group's Italian electricity distributor, has now installed more than one million smart meters throughout Italy under the framework of its "2.0 Open Meter program". The "Open Meter" plan aims at setting up around 41 million new 2.0 smart meters, of which around 32 million will replace the current first-generation meters, while the remainder will be used for new connections and customer requests.
This programme fits with the EU energy efficiency requirements, which asks EU energy distributors to replace the meters currently in use in Italy (40% of them will be in Sicily, Sardinia and Southern Italy) with new generation meters in order to adopt smart measurement systems. "Open Meter" has been recognised as a project of common interest (PCI) by the EU. In July 2017, the European Investment Bank (EIB) lent the first €500m tranche of a €1bn loan meant to support the "Open Meter" smart meters over the 2017-2021 period.
---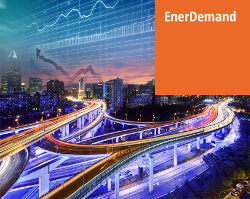 Enerdata's premium EnerDemand service provides detailed data on energy consumption and efficiency for the 20 highest energy-consuming countries, broken down by sector and end-use.
Create custom graphs, export data to use in Excel, and sift through the online database in whatever way is most useful to you: by household uses, by multiple road vehicle types, and by different end-uses in buildings, industry and more.