Duke Energy commissions a new 750 MW CCGT unit at Lee Station (US)
The US power company Duke Energy has commissioned a new 750 MW CCGT power plant at the W.S. Lee Station in Anderson County in South Carolina (United States).
The construction of the US$700m facility began in March 2015. The W.S. Lee Station also comprises a 180 MW natural gas boiler and two dual-fuel 42 MW simple-cycle units, which receive gas from a new dedicated pipeline that branches off the transcontinental mainline. Duke Energy shut down two two coal-fired units at the W.S. Lee Station in 2014 and converted a third unit to natural gas in 2015. It no longer operates coal-fired units on the South Carolina territory.
With this new CCGT unit, Duke Energy now owns 19,700 MW of electric capacity in South Carolina.
---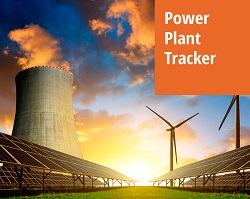 Enerdata developed a market research service to screen, monitor and analyse the development of power generation assets.
Power Plant Tracker offers an interactive database and a powerful search engine covering power plants worldwide - both installed and projects.