Codelco sells its 37% stake in Mejillones LNG (Chile)
Codelco, a Chilean state-owned copper mining group, has sold its 37% stake in the 2 bcm/year Mejillones LNG terminal in Chile to Ameris Capital AGF Fund for US$193m. The proceeds from the sale will support Codelco's investments in mining activities. The LNG import terminal, which was commissioned in 2010, is controlled by Engie, which owns a 63% stake in GNL Mejillones.
---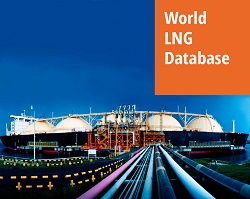 World LNG Database offers a complete set of data on LNG markets. The service provides detailed information on existing and planned liquefaction and regasification plants. It also includes LNG shipping around the world, LNG contracts, time series on regasification and liquefaction capacities, LNG flows and LNG prices for all players in the market.