Coal India advances 1 Gt/year coal production target from 2026 to 2024
Indian state-owned coal producing giant Coal India has decided to advance its coal production target of 1 Gt/year by two years, from 2026 to 2024. The group had initially set this target for 2020 but had to postpone it to 2026 in September 2018, citing changes in India's carbon emission targets, slow industrial growth, changing energy mix, environmental difficulties and land acquisition challenges. This higher coal output is aimed at meeting rising power demand. The Ministry of Coal and Mines now expects Coal India's production to reach 750 Mt in the next fiscal year (2020-2021), from 607 Mt in 2018-2019 and a target of 660 Mt in 2019-2020.
---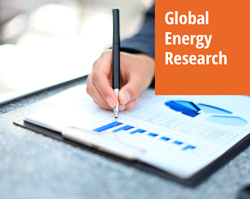 Enerdata's premium online information service provides up-to-date market reports on 110+ countries. The reports include valuable market data and analysis as well as a daily newsfeed, curated by our energy analysts, on the oil, gas, coal and power markets.
This user-friendly tool gives you the essentials about the domestic markets of your concern, including market structure, organisation, actors, projects and business perspectives.