CNPC commissions a 1.8 bcm/year long gas pipeline connecting Shanghai (China)
China National Petroleum Corporation (CNPC) has started to operate the third natural gas pipeline connecting Shanghai. The 88-km long facility connects Shanghai's Chongming island with the Rudong coastal LNG terminal (Jiangshu province, China). It has an annual capacity of 1.84 bcm/year and is expected to meet Shanghai's growing demand.
CNPC owns and operates the domestic Chinese pipeline network and storage system, covering 29 Chinese provinces, municipalities and autonomous regions and delivers around 119 bcm/year of natural gas. The company owned a network 51,734 km of natural gas pipelines at the end of 2016, which represented approximately 75% of the domestic natural gas network.
The Rudong LNG facility is owned by PetroChina Jingtang LNG, whose shareholders are PetroChina, Kunlun Energy Limited (formerly CNPC Limited), Beijing Enterprises Group Co. and Hebei Natural Gas Co.
---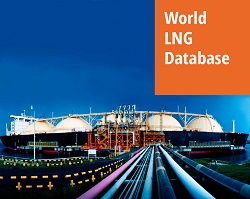 World LNG Database offers a complete set of data on LNG markets. The service provides detailed information on existing and planned liquefaction and regasification plants. It also includes LNG shipping around the world, LNG contracts, time series on regasification and liquefaction capacities, LNG flows and LNG prices for all players in the market.