CIP and Akuo will develop 400 MW of renewables projects in Indonesia
Copenhagen Infrastructure Partners (CIP), through Copenhagen Infrastructure New Markets Fund I (CI NMF), has entered into a joint venture with PT Akuo Energy Indonesia, a subsidiary of Akuo. Under the agreement, CI NMF and Akuo will jointly develop an initial portfolio of more than 400 MW of onshore wind, solar and run of river hydropower projects in Indonesia. This pipeline of 400 MW equals approximately 4.5% of the additional capacity required for Indonesia to reach its target of 23% renewable energy by 2025.
---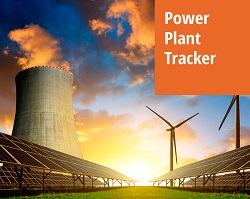 Enerdata has developed a market research service to screen, monitor and analyse the development of power generation assets.
Power Plant Tracker offers an interactive database and a powerful search engine covering power plants worldwide – including both installed and planned capacities for renewables and fossil fuels.