Chinese coal production and imports rose by 4.2% and 6.3% in 2019
According to preliminary data from the National Bureau of Statistics, China's fossil fuel production continued to rise in 2019. China's raw coal production increased by 4.2% in 2019, in line with the continuing of the supply-side structural reform. Coal imports also rose by 6.3%, benefiting from declining prices. The decline in crude oil production since 2015 reversed in 2019, as the major domestic oil fields had a stable production growth trend and crude oil production rose by 0.8%. In addition, crude oil imports rose by 9.5% and inputs to Chinese refineries rose by 7.6%. China's gas production soared by  9.8% in 2019, while imports rose by 6.9%. Finally, power generation increased by 3.5%.
---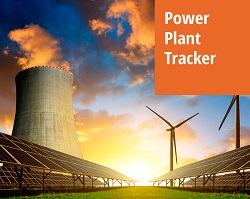 Enerdata has developed a market research service to screen, monitor and analyse the development of power generation assets.
Power Plant Tracker offers an interactive database and a powerful search engine covering power plants worldwide – including both installed and planned capacities for renewables and fossil fuels.