China will raise tariffs on US LNG imports to 25% in June 2019
The Ministry of Finance of China has decided to raise tariffs imposed on US LNG imports from 10% to 25% as of 1 June 2019, as a response to the United States' government decision to increase tariffs on some US$200bn worth of Chinese goods imports from 10% to 25%. Consequently, China decided to apply the same tariff increase on US$60bn worth of US goods imports.
In August 2018, the US announced a 25% tariff on Chinese goods imports as of September 2018, prompting China to introduce a 10% tariff on US LNG as of September 2018 (but not on crude oil). US LNG producers such as Cheniere and Tellurian expects the trade dispute to be temporary and to have no impact on their LNG sales to China.
---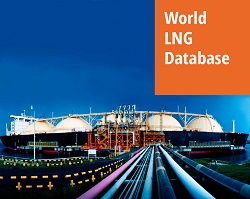 World LNG Database offers a complete set of data on LNG markets. The service provides detailed information on existing and planned liquefaction and regasification plants. It also includes LNG shipping around the world, LNG contracts, time series on regasification and liquefaction capacities, LNG flows and LNG prices for all players in the market.