China added 5.2 GW of solar power capacity in the first quarter of 2019
According to the National Energy Administration (NEA) of China, 5.2 GW of new solar capacity were installed in China during the first quarter of 2019, raising the country's solar capacity to nearly 180 GW at the end of March 2019. Centralised solar power plant capacity rose by 2.4 GW to around 123 GW during the first quarter of 2019, while distributed PV capacities increased by 2.8 GW to 53 GW. Solar PV capacity significantly increased in the provinces of Zhejiang (+7.3 GW to 12.1 GW), Inner Mongolia (+4.3 GW to 9.9 GW) and Hubei (+3.8 GW to 5.5 GW).
Solar PV power generation reached 44 TWh in the first quarter of 2019 (+26% compared to the same period of 2018) and power losses continued to decline; they are mainly located in Xinjiang (12% loss rate) and Gansu (7%).
---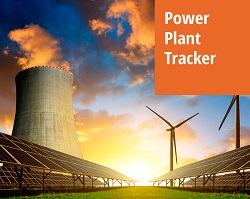 Enerdata has developed a market research service to screen, monitor and analyse the development of power generation assets.
Power Plant Tracker offers an interactive database and a powerful search engine covering power plants worldwide – including both installed and planned capacities for renewables and fossil fuels.