Bumi targets 94 Mt coal production in 2017 (Indonesia)
PT Bumi Resources, the largest coal producer in Indonesia, plans to achieve a coal production of 93-94 Mt in 2017, a 9% increase on 2016 (86.5 Mt). The company has secured 60% of its projected sales in 2017 (already committed) and this level should reach 75% at the end of the first quarter of 2017, when annual contracts with Japan will be finalised. The company bets on a benchmark coal price of US$80/tonne.
---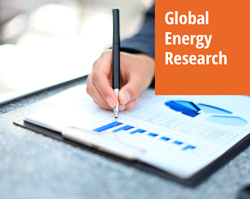 Enerdata's reputable online information service provides up-to-date market reports on 110+ countries with valuable market data and analysis as well as a daily newsfeed on the oil, gas, coal and power markets.
This user-friendly tool gives you the essentials on the domestic market of your concern including market structure, organisation, actors, projects and business perspectives.