Brazil's available operating hydropower capacity exceeds 100 GW
According to recent data from the Agência Nacional de Energia Elétrica (ANEEL), there are 217 large-scale hydropower power plants operating in Brazil, exceeding the 100 GW mark of actual grid-available installed capacity ("potência fiscalizada"). Brazil also has over 1,000 smaller hydropower power plants totalling 5.97 GW of installed capacity, over 3,000 thermal power plants (40.8 GW), 616 wind power plants (15 GW) and over 2,700 solar power plants (2.25 GW).
Three of the largest hydroelectric dams in the world are in Brazil, namely Belo Monte (11,233 MW), Tucuruí (8,370 MW) and the Brazilian portion of Itaipu Binacional (7,000 MW).
---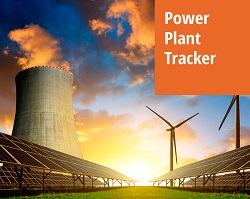 Enerdata has developed a market research service to screen, monitor and analyse the development of power generation assets.
Power Plant Tracker offers an interactive database and a powerful search engine covering power plants worldwide – including both installed and planned capacities for renewables and fossil fuels.