Australia cancels KEPCO's Bylong Valley thermal coal mine project
The Australian Court of Appeal has dismissed the appeal by South Korea's KEPCO (Korea Electric Power Corporation), which is seeking to develop a greenfield thermal coal mine in the Bylong Valley in New South Wales. The project proposed the establishment of an open cut and underground coal mine with a 6.5 Mt/year estimated output for 25-years (124 Mt in total). KEPCO's project was dismissed by the Independent Planning Commission under environmental concerns in 2019, and the state's land court confirmed the decision. Australia is the world's fifth largest coal and lignite producer, with an output of 473 Mt in 2020 (-6% compared to 2019).
---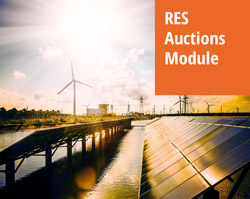 Discover our very detailed and regularly updated RES auctions database with worldwide coverage and a technical focus backed by academic research.
With our renewable energies auctions service you will be able to monitor auctions at a global level. Its (expanding) scope notably includes all major G20 countries and offers an especially fine tracking on Europe and South America.