AES and AIMCo create a 12 GW renewable JV in the United States
The US energy group AES Corporation has reached an agreement with the Canadian institutional investor Alberta Investment Management Corporation (AIMco) to merge AES's US-based clean energy development business with the infrastructure platform and solar project developer sPower. sPower was set up in 2017 as a partnership between AES and AIMco. The new entity will be owned by AES (75%) and by AIMCo (25%) and will have a 12 GW pipeline of renewable projects under development. The transaction is subject to customary closing conditions.
---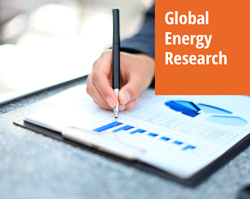 Enerdata's premium online information service provides up-to-date market reports on 110+ countries. The reports include valuable market data and analysis as well as a daily newsfeed, curated by our energy analysts, on the oil, gas, coal and power markets.
This user-friendly tool gives you the essentials about the domestic markets of your concern, including market structure, organisation, actors, projects and business perspectives.