8 European countries plan to phase out coal by 2030
According to the European Commission, 8 of the 28 member countries plan to phase out coal-fired power generation by 2030: France by 2022, Ireland and Italy by 2025, Denmark, Finland, the Netherlands, Spain and Portugal by 2030. For these countries, the share of coal-fired power generation in the power mix averages 2.5% (France), 12% in Italy, 14%-17% in Finland, Spain and Ireland, 21% in Denmark, 25% in Portugal, and 29% in the Netherlands (2017). Their power generation represented around 23% of total EU coal-fired power generation in 2017.
The remaining countries have not submitted any timeline for phasing out coal, including Poland, which relies on coal for its power supply (78% of its power mix in 2018). However, Germany plans to set a timeline for exiting coal-fired power generation (currently expected between 2035 and 2038).
---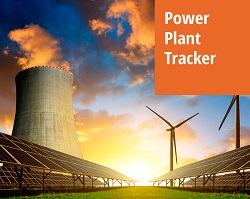 Enerdata has developed a market research service to screen, monitor and analyse the development of power generation assets.
Power Plant Tracker offers an interactive database and a powerful search engine covering power plants worldwide – including both installed and planned capacities for renewables and fossil fuels.