335,000 bbl/d Curaçao refinery comes back onstream after 8 months stop
The 335,000 bbl/d Isla refinery on the Curaçao island (Dutch Caribbean) has resumed work again after eight months of interruption due to a dispute between its operator, the Venezuelan state-run oil and gas company PDVSA (Petróleos de Venezuela SA) and ConocoPhillips. The facility remained has been able to restart one of its crude distillation units and its thermal cracker.
The local government was looking for a new operator to run operations and replace PDVSA, whose contract to run the facility will expire at the end of 2019. In December 2018, it preliminary chose Motivates Enterprises, a fully owned affiliate of Saudi Refining headquartered in Houston (United States) to handle the refinery in the long run and probably also to finish the lease term until the end of 2019.
---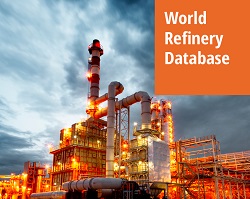 Use this powerful business intelligence tool to assess current and future production capacities of oil products by country and by zone. Gain insight into companies' asset portfolios and future trends for refined oil production capacities, giving you the ultimate edge for strategy and decision-making.