17 GW of US coal-fired power capacity will be retired by 2025
According to the US Energy Information Administration (EIA), operators of coal-fired power plants announced the retirement of 546 coal-fired power units totalling 102 GW of capacity between 2010 and the first quarter of 2019. The majority of retirements came in 2015, with 15 GW (mostly 130 MW units with 56 years of operation), followed by 2018 with 13 GW (mostly 350 MW units with 46 years of operation). Another 17 GW of coal-fired capacity will be retired in the United States by the end of 2025, including 7 GW by the end of 2019.
The installed power capacity in the United States amounted to 1,220 GW at the end of 2018. It was dominated by gas (44%) and coal (23%). Renewables, including biomass and hydro, account for 22% and nuclear for 9% of the total capacity.
---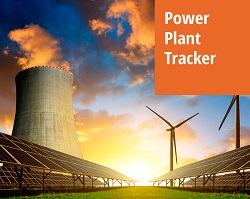 Enerdata has developed a market research service to screen, monitor and analyse the development of power generation assets.
Power Plant Tracker offers an interactive database and a powerful search engine covering power plants worldwide – including both installed and planned capacities for renewables and fossil fuels.